* This page contains affiliate links. Meaning at no cost to you, we may receive a tiny referral commission when you purchase through our links. (Full Disclosure)
There are many wildlife parks and zoos in Sydney and across NSW of Australia. Most of them allow you to see native animals like koala bears and kangaroos and get up close to take a photo, pat them or even feed them.
As we're spoiled for choice here in Australia, it must be tough to pick and choose the best activities to do in your already jam-packed itineraries.
If you only have a short amount of time to explore this beautiful country, it's important to choose the right wildlife parks or zoos in Sydney for a memorable Aussie experience. As an ex-local to Sydney, our family has had the opportunity to visit the best of the wildlife parks and zoos with our toddler over the years.
In this post, we compiled a list of the most popular wildlife parks and zoos in Sydney. Some of them are on the city's outskirts and scattered across NSW that are great stopovers for a road trip either along the East Coast to Brisbane or a road trip like the Grand Pacific Drive to Wollongong.
---
1. Wild Life Sydney Zoo
Address: 1-5 Wheat Rd, Sydney NSW 2000, Australia (Google Map)
In the heart of Sydney Darling Harbour, Wild Life Sydney Zoo is a must-visit for families from near and far! The unique thing that sets this zoo apart is its butterfly gardens and platypus pool.
Watch the crocodiles laze in the sun, and enjoy the shows! Wild Life Sydney Zoo is a small and compact zoo centrally located in Sydney CBD. You could easily spend a funfilled day at Darling Harbour and the city centre before, during and after your visit.
✫ Hot Tip
To get the best value, purchase combo ticket, which includes entries for multiple attractions, like Sydney Aquarium and Madame Tussauds. Best of all, they're all located right next to each other so that you can knock out some of the highlights of Sydney in one day!
© Photos by Kida
Wild Life Sydney Zoo Discounts, Deals and Combo Pass
Search around for the best deals, many sites like BookMe, Viator and Get Your Guide offer discounts and package deals for popular attractions like Wild Life Sydney Zoo.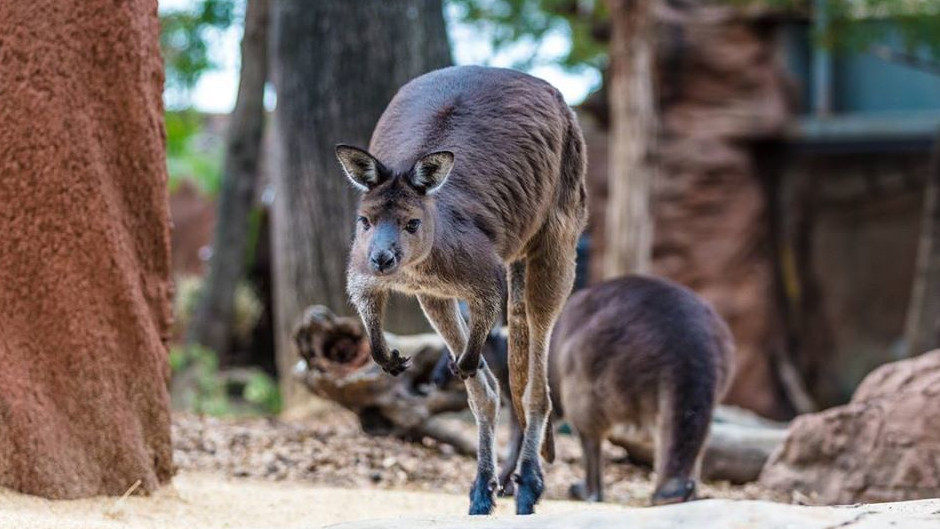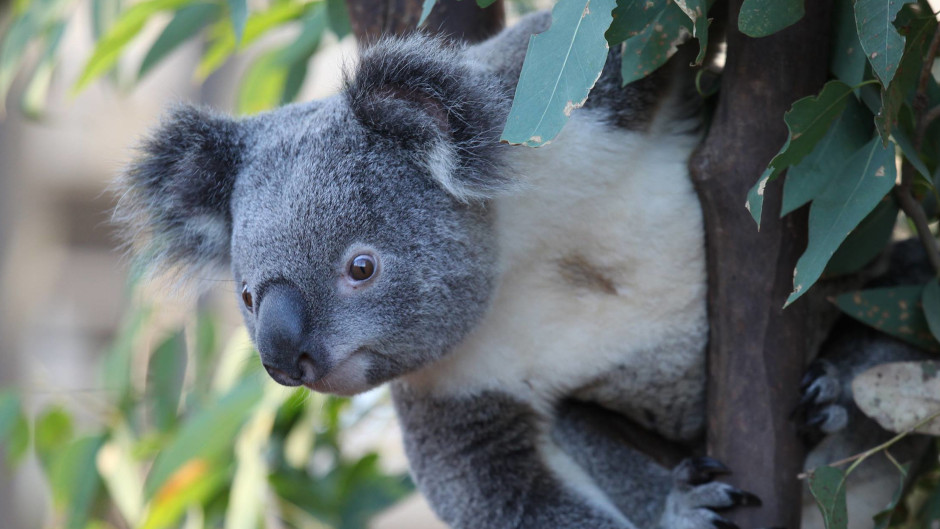 ---
2. Taronga Zoo
Address: Bradleys Head Rd, Mosman NSW 2088, Australia (Google Map)
Taronga Zoo is one of the most iconic tourist attractions in Sydney. It's only a short scenic ferry ride away from the city centre – Sydney CBD.
Taronga Zoo is huge, and many families choose to go beyond just a day visit. There are close encounter opportunities to go behind the scenes or stay overnight for a truly unique experience.
Bring a picnic rug and enjoy the sweeping views over Sydney harbour at one of their many rest areas.
© Photos by Kida
If you don't mind queuing on a busy day, take the Sky Safari cable car up to the entrance for an aerial view of the city.
Alternatively, take the bus if you want to get to the top quickly and effortlessly. Walking up is also an option, but we recommend getting to the top first and working your way down instead, so you don't exhaust yourself halfway up.
✫ Hot Tip
Schedule your route around their daily talks and shows to make the best of your day!
Taronga zoo is now a part of Vivid Sydney, even winter couldn't put you off from being a little adventurous!
© Photos by Kida
---
3. Australian Reptile Park
Address: Pacific Hwy, Somersby NSW 2250, Australia (Google Map)
Australian Reptile Park is the perfect stop-over if you plan to make a road trip up the East Coast of Australia. This reptile park doesn't take a whole day to explore. Although small, there's plenty to see.
There is a wide variety of native animals, educational talks and shows to keep the little ones entertained. The staff here are very friendly and down to earth. You can tell they are passionately in love with their jobs and will answer almost all of your questions!
Don't miss out on an intimate encounter to hand-feed kangaroos, and of course, a photo with a cute, cuddly koala is a must!
© Photos by Kida
---
4. Port Macquarie Billabong Zoo
Address: 61 Billabong Dr, Port Macquarie NSW 2444, Australia (Google Map)
This Koala & Wildlife Park spreads over 10 acres and is considered the breeding centre for koalas. We haven't been to Billabong Zoo yet, but it looks very promising from the good reviews out there.
---
5. Port Macquarie Koala Hospital
Address: Lord St, Port Macquarie NSW 2444, Australia (Google Map)
Port Macquarie is about a 4.5hrs drive north of Sydney. The Koala Hospital there is one of the most unique wildlife encounter experiences we've had. This little sanctuary is more of an educational koala park than a touristy recreational zoo.
If you can, spare a few hours and add this stop to your itinerary. You will learn the stories behind these cute yet vulnerable koalas. Some of them end up in hospital care after a traumatic accident, and some are left behind by their peers.
It really touches us in various ways to see these beloved animals lying sedated on the hospital beds. Follow a guided tour to learn about their recovery journey and how amazingly strong they are. It's a truly inspirational and heart-melting experience.
✫ Hot Tip
Port Macquarie is one of our family's favourite road trip destinations. Due to the location of this Koala Hospital, it's best suited as a stopover on a road trip up north rather than a trip on its own.
© Photos by Kida
---
6. Symbio Zoo
Address: 7-11 Lawrence Hargrave Dr, Helensburgh NSW 2508, Australia (Google Map)
Travelling down South of Sydney, Symbio Zoo is a well maintained little sanctuary and home to many rare and endangered animals. Zookeepers are engaging and knowledgeable.
Take a behind the scenes tour, hand-feed and pet some of the cutest animals, like red pandas. Photo packages are available for purchase!
✫ Hot Tip
Follow the Coastal Drive sign for amazing views of the south coast, spend the rest of your day at Stanwell Beachˆ Park and the National Park. You can also read our family-friendly Grand Pacific Drive Road Trip Itinerary for some ideas.
---
7. Koala Park Sanctuary Sydney
Address: 84 Castle Hill Rd, West Pennant Hills NSW 2125, Australia (Google Map)
Just under half an hour drive from Sydney, this little Koala Park Sanctuary is a great detour to the northwest if you are on a tight schedule. Australia's first koala hospital opened here back in the 30s. Nothing fancy, but for a quick encounter with native animals, this is the place to be!
Their sheep shearing display is a highlight, making this park a true Aussie experience. If you're heading out west, then check out Featherdale Wildlife Park and Dubbo Zoo below.
© Photos by Kida
---
8. Featherdale Wildlife Park
Address: 217-229 Kildare Rd, Doonside NSW 2767, Australia (Google Map)
The friendly staff at Featherdale Wildlife Park will welcome you and your family to experience one of the closest encounters with Australian native animals. You can hand-feed wallabies, pat a kangaroo or a goat, and take photos with the koalas!
This Park is just the right size to take the kids out for a family day. Schedule around the feeding times! There's a good selection of reptiles and birds, you may occasionally find a peacock wandering around too!
We recommend packing some snacks and lunch to enjoy at their picnic areas. They do have a cafe in the park, tourist prices of course.
✫ Hot Tip
This park is in Sydney west, very close to Raging Waters Sydney. Most tourists are probably heading to the famous Blue Mountains, so schedule a few days out the west if you have time!
© Photos by Kida
---
9. Sydney Zoo
Address: 700 Great Western Hwy, Bungarribee NSW 2767, Australia (Google Map)
Welcome to the newest and most advanced zoo in western Sydney. Sydney Zoo is founded in 2015 and just had its grand opening in December 2019.
Purchase your tickets online for a discount. Free parking onsite and stroller hire is available!
We haven't got a chance to explore this zoo yet, but it looks promising! Let us know your experience in the comments below if you have been!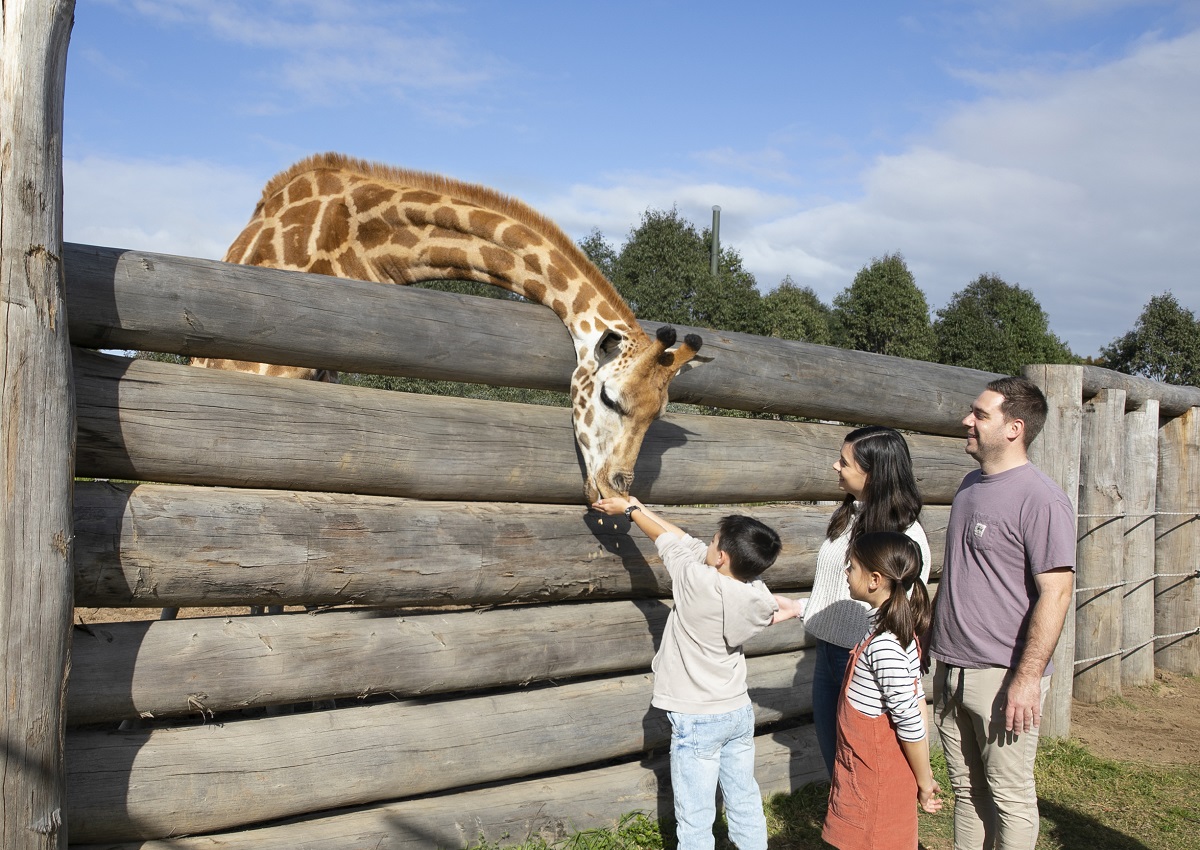 ---
10. Taronga Western Plains Zoo Dubbo
Address: Obley Rd, Dubbo NSW 2830, Australia (Google Map)
This is our favourite zoo of all time, I can't praise it enough! The main reason why we loved Dubbo Taronga Zoo is the unique setup in a very generous open space.
Every section of the zoo is designed to be in close proximity to its animals' natural habitat. Honestly, the animals here seem to be the happiest compared to the other wildlife parks and zoos in Sydney.
Tourists can get up close to the animals without visual distractions of cages and fences. Ditches are cleverly placed as barriers, keeping animals and tourists safe.
Dubbo Zoo tickets are valid for 2 consecutive days, allowing you to explore this kingdom at your own pace. It is so big, 2 days are well needed.
Some of the animals here are not commonly found in other zoos, like Siamang Monkeys. One of the highlights for us was the tiger feeding show, so definitely plan your day around their feeding times. The entire experience for us felt like we were in the wild. We felt that the Dubbo Zoo truly was a paradise for the animals here.
© Photos by Kida
One thing we missed out on was staying overnight at one of the Zoofari Lodgeˆ. This could be one of those unforgettable experiences of a lifetime! We loved their gift shop, I couldn't resist but bring that cute little tiger plushie home!
✫ Hot Tip
This Zoo is situated in Orana region about 5.5hrs from Sydney West. We made a long weekend road trip out of it, stopping at Blue Mountains, Bathurst and Orange along the way.
---
In Summary
Out of all the zoos and wildlife parks in NSW, our top recommended must-visit zoos are Taronga Zoo Sydney and Taronga Zoo Dubbo, both offers overnight stay experience.
Wild Life Sydney Zoo wins the best location, sitting right in the heart of Sydney Darling Harbour. For stop-overs during a road trip, visit Australian Reptile Park, Koala Hospital, Symbio Zoo, Koala Park Sanctuary and Featherdale Wildlife Park. Last but not least, check out Sydney Zoo – the newest zoo opened in December 2019!
Don't Be A Stranger!
We'd love to get to know our readers. Leave your thoughts below!
Find us on Youtube!
Which wildlife parks and zoos have you visited in Australia and which ones are your favourites?